Located in northeastern Italy, Friuli-Venezia Giulia is a region of beautiful landscapes and charming medieval villages. The famous San Daniele prosciutto crudo is produced here, and so are some excellent white wines!
Friuli-Venezia Giulia: cultivated vines
Despite the small size of the region, Friuli-Venezia Giulia has a terroir that is particularly suitable for the cultivation of grapes: it has varied landscapes through the alternation of mountains, hills and plains, and a favourable climate.
International vines are grown here, but the inhabitants' love for the land has managed to preserve and make famous even the native vines of Friuli-Venezia Giulia. The best known native vines of the region are: Friulano, Ribolla Gialla, Malvasia Istriana, Verduzzo and Picolit.
Among the most cultivated international vines we find Pinot Blanc and Pinot Grigio, Chardonnay, Sauvignon Blanc, and Riesling. In Friuli-Venezia Giulia the vineyard area covers 20,000 hectares, of which 70% is dedicated to white grapes that contribute to the production of 2% of Italian wines.
Friulano or Tocai Friulano, fruity and floral
With an interesting history, this is one of the oldest native vines in Friuli-Venezia Giulia. It was the subject of controversy in Europe until the decision was made to call it only Friulano – thus avoiding confusion with the wines produced in the Hungarian area of Tocaji. Friulano DOC wines are characterized by a particularly fruity and floral aroma, a straw yellow colour with golden and greenish nuances, and an almond taste. One of the most critically appreciated wineries is the Livio Felluga winery which produces the Friulano Colli Orientali DOC - a perfect wine to pair with the local San Daniele prosciutto, or as an aperitif, or accompanying a fish menu.
Ribolla Gialla, versatile and fresh
Ribolla Gialla has been cultivated in Friuli-Venezia Giulia since Roman times. It finds its maximum expression when grown on the windy hills of the region, as evidenced by "L'imperatore" Ribolla Gialla Friuli Colli Orientali DOC wine. The name Ribolla Gialla has its origins in the fact that in ancient times the wine boiled due to the high level of malic acid present during the winemaking process. This problem does not arise today, thanks to refined techniques and vinification being carried out at a controlled temperature. The vine can be vinified to give rise to three different wines: white wine, orange wine (obtained through long maceration), and sparkling wine. From an organoleptic standpoint, the Ribolla Gialla is characterized by a straw yellow colour, and a fresh and delicate flavour with a fruity aroma.
Istrian Malvasia: the aromatic wine
Originally from Greece, the cultivation of Istrian Malvasia in Friuli-Venezia Giulia dates back to before the fourteenth century. The wine obtained from this vine has different characteristics depending on where it is grown; if grown in the plains, it will be lighter and ideal for prosecco. If it is grown in the Colli Orientali area, the wine will take on personality and structure.
Malvasia Collio DOC stands out among the Friulian wines: loved by critics, it is straw yellow in colour, and slightly aromatic. It expresses its characteristic identity with floral and mineral notes. Recommended food pairings range from fish menus, especially sushi, to white meat and mushroom dishes.
Verduzzo Friulano or Ramandolo, dry or sweet
Verduzzo is a vine that has reportedly been cultivated in this region for more than a century and a half.
Verduzzo grapes appear in two different forms:
- Greenish green: grown in the plains, when vinified they produce a dry white wine with a fresh taste and balsamic and fruity aromas that is paired with cheeses and fish
- Greenish yellow: cultivated in the hills, these produce the Ramandolo sweet dessert wine which is to be enjoyed at the end of the meal with desserts.
Picolit, for passito and sweet wines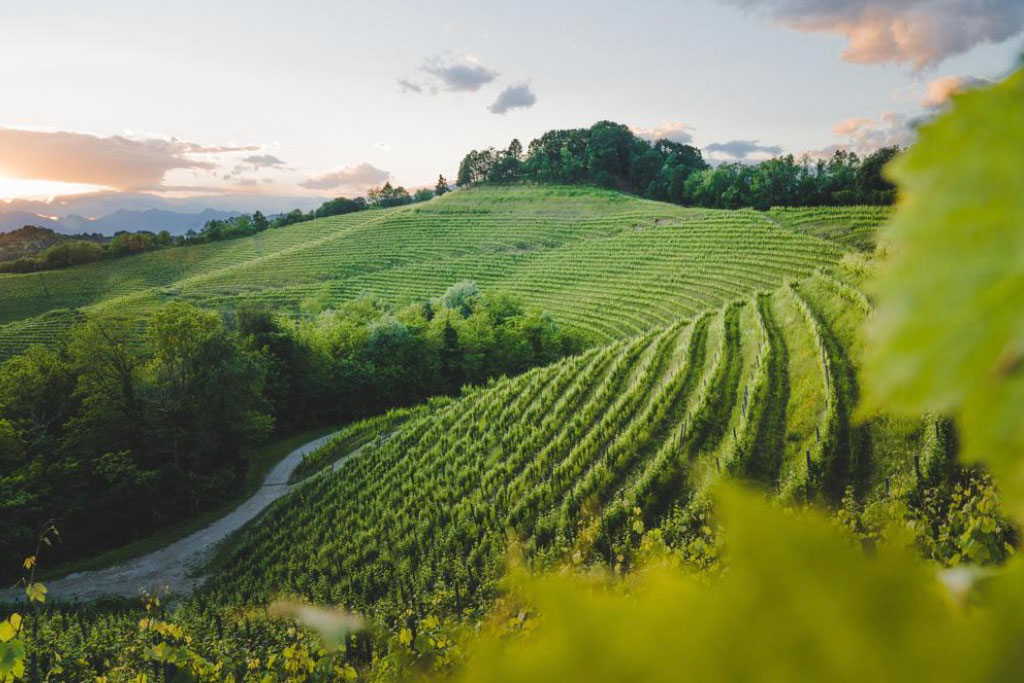 Like Verduzzo Friulano, Picolit gives rise to passito and sweet wines - but there is more. A native vine with an inconstant yield, its grapes are particularly small and sweet: they are left to dry and then subjected to vinification, giving rise to the homonymous meditation wine. Picolit is a gold-coloured wine with a flavour that is reminiscent of honey and wildflowers. While it can be paired with aged and spicy cheeses or with desserts, the wine is best enjoyed by itself in order to appreciate its nuances.
Now you know which are the most important white wines of Friuli-Venezia Giulia: thanks to the Svinando experts you have a remarkable opportunity to try them in your own home!