Tuscany is undoubtedly one of the Italian regions that most symbolises wine to the rest of the world, thanks to the distinctive hilly landscape that lends itself so well to producing some of the best Italian red wines. And that's not all: the region that gave birth to Dante Alighieri is crisscrossed by the Strade del Vino (Wine Routes), which are itineraries linking all the wines produced in the area, enabling visitors to explore Tuscan flavours and traditions.
From Chianti to Brunello di Montalcino, from Vino Nobile di Montepulciano to the Supertuscans, Tuscany is famous for its red wines, but much more besides. Indeed, it also produces interesting white wines such as Vernaccia di San Gimignano and sweet wines such as Vin Santo.

The history of wine in Tuscany
The origins of wine growing in Tuscany date back to Etruscan times, although it was only during the Middle Ages that Tuscan wines began to be written about. In fact, Chianti was first mentioned in 1300 when the 'Lega del Chianti' was founded and the famous symbol of the Black Rooster was created. It was only at the end of the 19th century that the use of new grapes was experimented with, and it was in those same years that Brunello di Montalcino was born, thanks to a chemist who had identified the Sangiovese Grosso as the most suitable grape for producing it.
During the 1960s, however, thanks to a greater search for quality, the use of innovative techniques in the cellars and the introduction of international vines, some of the world's finest wines were born. Called Supertuscans, these are high-quality red wines made either from pure Sangiovese grapes or from a blend of Sangiovese grapes and international varieties, such as Cabernet Sauvignon, Cabernet Franc and Merlot.

Chianti, the king of Italian wines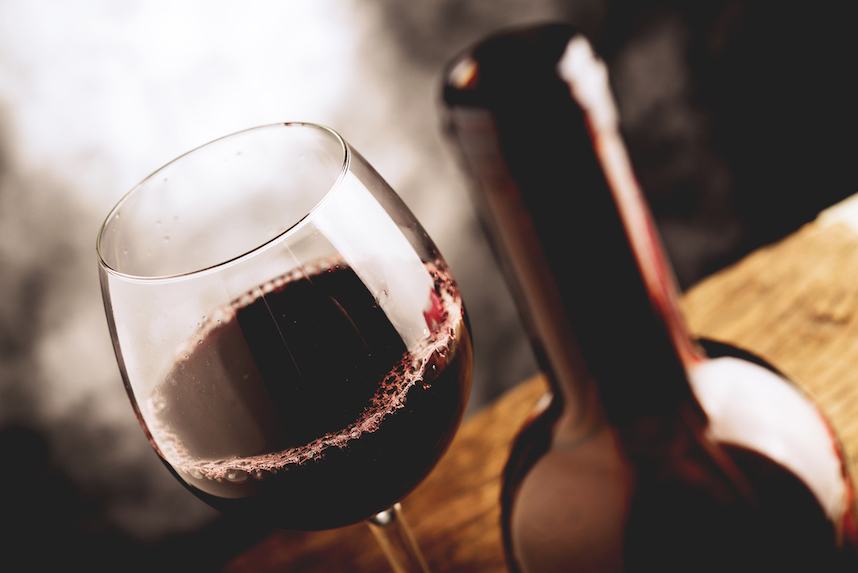 The king of Italian wines is Chianti, famous and award-winning worldwide, whose Denominazione di Origine Controllata e Garantita became independent in 1996 and is recognisable by the "Black Rooster" symbol that identifies the Chianti Classico Consortium. It is produced with a minimum of 70% Sangiovese and a maximum of 10% Canaiolo Nero. Red grapes from vines suitable for cultivation within the region of Tuscany may also be used. The wine has an intense ruby red colour and is dry, savoury and intense on the palate, like the "Villa Antinori" Chianti Classico Riserva DOCG 2018, perfect for pairing with Bistecca alla Fiorentina.

Brunello di Montalcino, the first DOCG
Another Tuscan hero, Brunello di Montalcino, is also made from Sangiovese grapes, one of the first Italian types to obtain DOC status and the first ever to obtain DOCG status in 1980. Brunello di Montalcino DOCG requires a long period of ageing before being released to the market: five years from the time of harvesting, of which at least two years must be in oak casks, and a further four months in bottles. In the glass, it stands out for its ruby red colour, which tends to become garnet red as it ages. It is a distinctive red wine with a decidedly intense and persistent bouquet and a taste that warmly envelops the palate.

Vino Nobile di Montepulciano
Vino Nobile di Montepulciano is a Tuscan red wine with a Denominazione di Origine Controllata e Garantita (DOCG) designation, produced in the municipality of Montepulciano. It is one of the oldest wines in Italy, so much so that it is mentioned in a document dating back to 789.
This wine can only be made from grapes grown in the production area defined in the specification, using Sangiovese (minimum 70%), and other Tuscan varieties (maximum 30%).
Ruby red in colour tending towards garnet with ageing, Vino Nobile di Montepulciano is characterised by an intense, floral bouquet; on the palate, however, it is dry and balanced, almost woody, thanks to the two years spent in wooden barrels.

Bolgheri Sassicaia
Bolgheri Sassicaia, commonly known as Sassicaia, is a DOC wine whose production is authorised in a specific area of the municipality of Castagneto Carducci in the province of Livorno, produced with at least 80% Cabernet Sauvignon. The first wine from the Tenuta San Guido estate, Sassicaia is an iconic label first produced in 1968. The Bolgheri Sassicaia appellation is exclusive to this estate: minimum 80% Cabernet Sauvignon grapes. With an intense garnet red colour, it is an elegant wine and stands out on the palate for its harmony and structure.

Don't miss the chance to taste the best products from the Tuscan vineyards: choose fine Tuscan wines selected for you by the experts at Svinando!